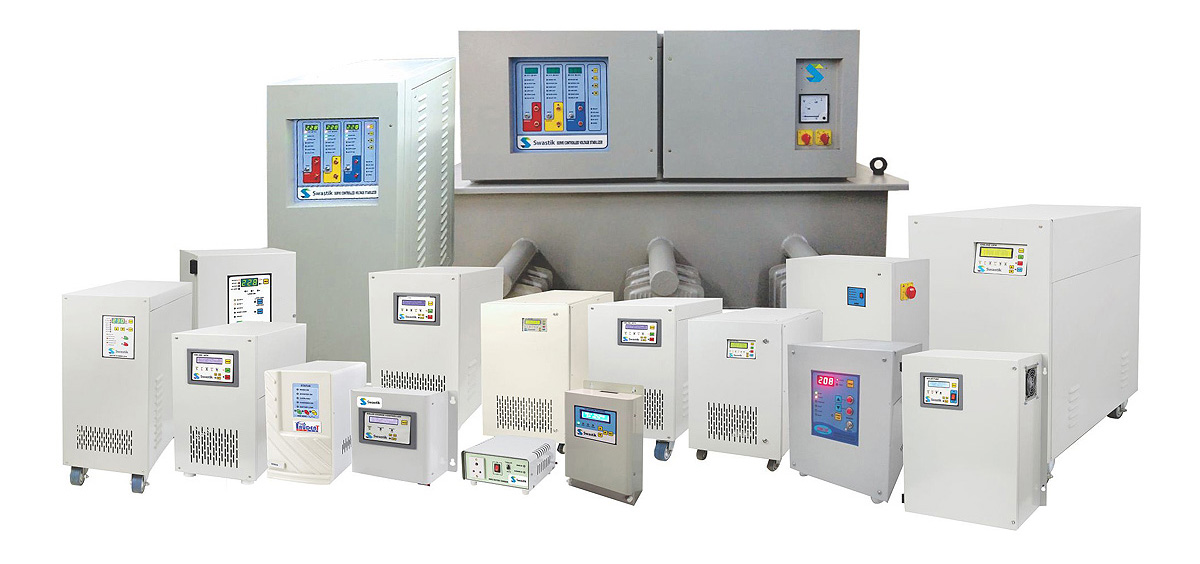 Company Overview
SWASTIK POWER ELECTRONICS INDIA PRIVATE LIMITED is TUV Certified ISO 9001:2015 Company dedicated towards total solutions for Power failure/ Power fluctuation. It is due to the pioneering efforts of Mr. Shyam Amare and Mr. Prashant Amare, founders who laid, the Swastik foundation in the year 1989 in small premises. Now functioning in most modern facilities of 6,000 sq. ft. of area with R & D facilities. We are proud to state that we are India's leading manufacturers of Power Inverters/ UPS/ Battery Chargers/ Welding Machines.

Swastik has a wide range of Home UPS & Inverters in the range of 700VA to 10KVA, Line Interactive UPS in the range of 2KVA TO 10KVA, Online UPS in the range of 2KVA TO 100KVA, Three Phase Inverter in range of 5KVA to 100KVA, MMA & MIG (IGBT Based) Welding Inverter, range of Battery Charger, Servo Controlled Voltage Stabilizer in the range of 1KVA to 15KVA in Single Phase & 10KVA to 500KVA in Three Phase, Swastik has wide range Automatic Rescue Device. Electronic circuits of all products are controlled by Micro Controller, for reliable Operation and full proof protection is provided. Swastik products are equipped with SMPS (Switch Mode Power Supply) chargers, which yields very high efficiency, wide input voltage range and very low standby power consumption.
Our Core Values
Our Company Vision
"To become pioneer in the field of Power Electronics in India."
Our Values
Swastik world revolves around our customers. Passion for excellence, execution with speed and consistency in quality are our values.
Our Motto
To constantly innovate new technologies and systems, bringing out best of Swastik products.
Teamwork
Highly trained team with enthusiasm and hard work, technical knowledge, operating in a safe environment and performance-based work culture achieves the best results.
Our Network
We have wide dealership networking in western region of India. Wish to expand our wings all over India.